Main Content
Vintage and Antique Lifestyle
Beautiful home decor, fabrics, and hand-made items inspired by the best of America's past for beautiful living today and a greener and cleaner tomorrow.
About Us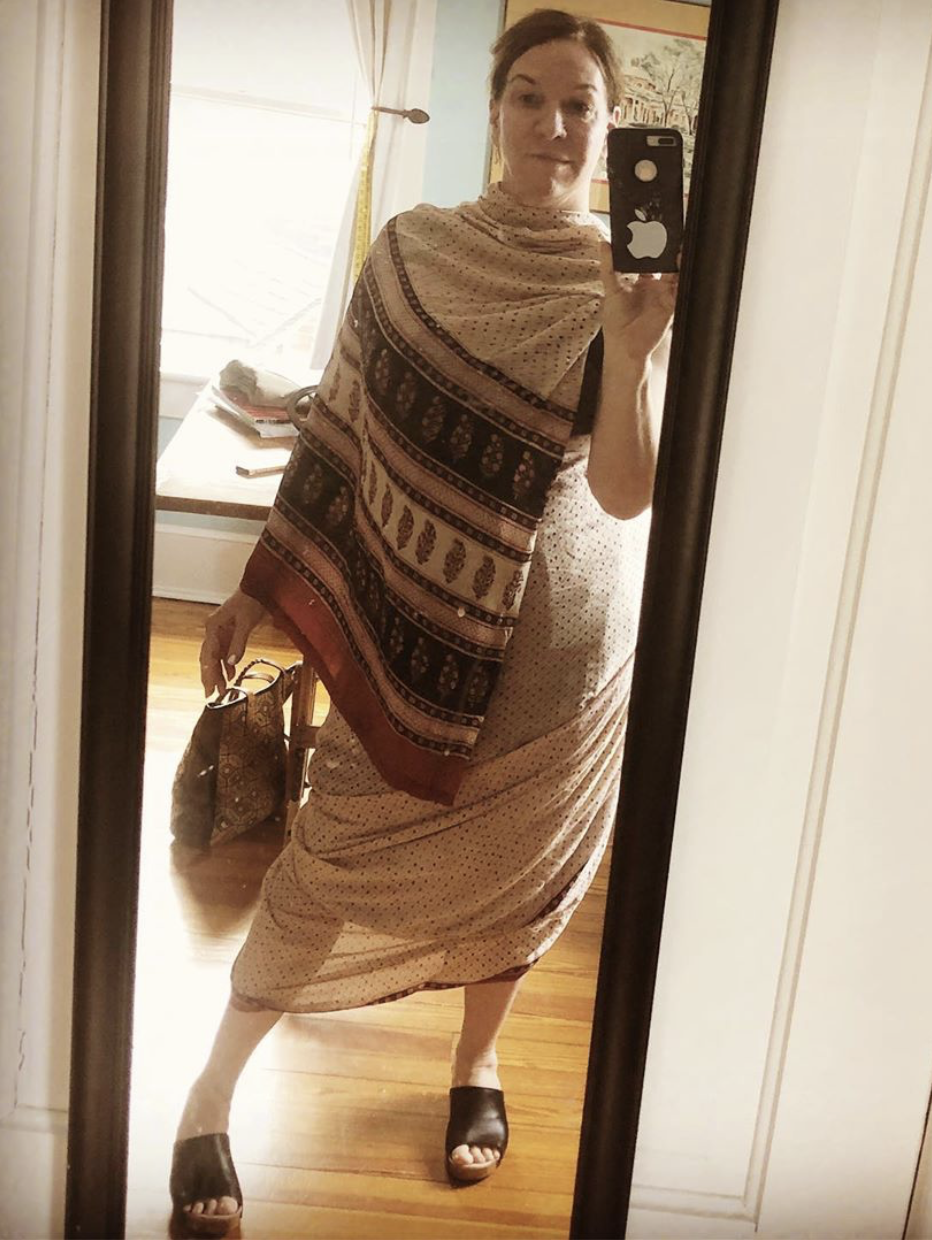 I love this amazing world and I'd like to see it stick around. While I have great faith in earth's resilience, I still believe we're called to steward our bountiful natural inheritance. Lady Virginia Vintage gets design and lifestyle inspiration from history, from its lessons and examples and from its vintage and antique goods. Beautiful, gracious living shouldn't mean freshly drawing from the earth when an abundance of useful, elegant, and charming items are everywhere, just waiting for a second life with the right person. I source vintage wares, dig up their history, and share them with you on my blog and in my shop listings. Together we live a beautiful and charmed life that we can proudly pass on to the next generation!

Lindsay Curren, Lady Virginia
Read a review of this fascinating book that explains fiber and fabric deeply, effortlessly, and entertainingly.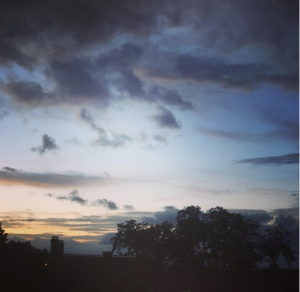 I'm trying to keep my spirit up in these trying times and trying to provide uplift to others, too. But no matter how much we may wish to do good sometimes it can all go wrong.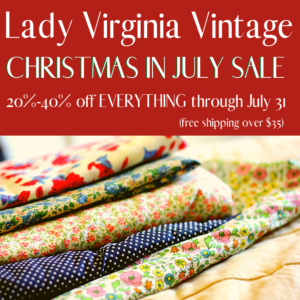 We could all use a little help right now so I hope my mid season Christmas in July Sale will help you get fabrics for projects, masks for protection, and vintage goods for your home!